Voice Over Internet Protocol, how does it work?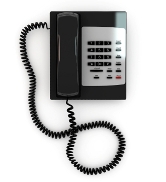 Without beating around the bush, it allows voice traffic over the same network as your data. So this entails you to simplify your infrastructure whilst gaining all the advantages that traditional telephony can not offer. Some of the benefits include free calls between sites.
Multi site organisations have made substantial savings using VOIP, compared to the traditional telephony method. Using VOIP on your network also saves separate cabling for your telephone system, which reduces installation costs.