Our range of mobile services includes all the major network operators (including Vodafone, T-Mobile, Orange & O2)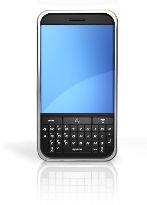 .
We can assess your current mobile packages and advise you on the best products and packages for your business. This includes the latest data services such as Blackberry™ and Windows Mobile. 
Key benefits 
Better customer service because you have one company to talk to without long waits on the phone
All the major networks from one supplier
Consolidate fixed and mobile telecoms for a simplified supply chain, easier business admin and billing
No need to trawl through and understand dozens of mobile call plans and schemes when we can do that work for you
Complete transparency of your mobile plan as we can use our in-house expertise to explain each plan and handset.